TheoTunes! on Evangel Lamb
How did the TheoTunes!/Evangel Lamb project come into being, what is it actually, and why is it important?
In this blog post I will try to address these questions and more.
Basically though, the idea is to tell kids about Jesus using a musical stuffed lamb audio player that has more than an hour of original Jesus-centric content. To pledge towards its production, please click this link and choose a reward tier (eg one dollar for one song, ten dollars for the Lullaby Loop, etc.).
Here's a sweet memory from my early childhood:
At bedtime, my dad handed me a light brown child's cassette player with a little handle. In it was a tape of hymns that he hoped would help me fall asleep to messages of faith.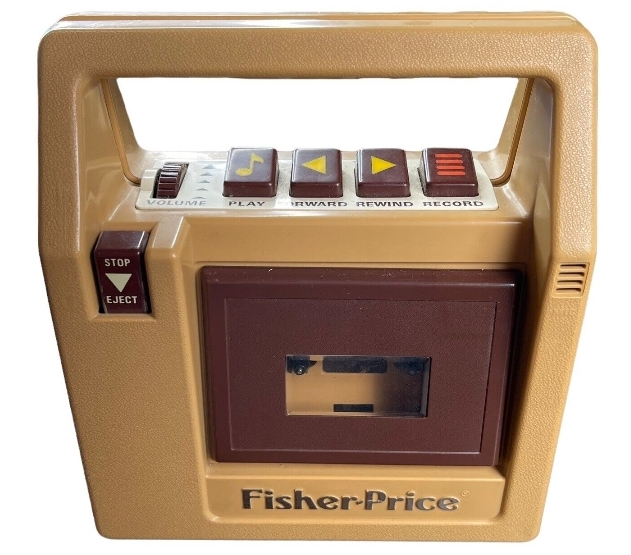 Fast forward …decades…
My oldest son sometimes falls asleep listening to Evangel Lamb.
In between these two I lived in East Asia for a few years where I met the president (and engineers) of Hope Tech Global at church. Hope Tech Global has been endorsed by a variety of like-minded organizations including CRU, YWAM, Wycliffe Bible Translators, etc.
Last winter I received an email from them about how they've developed a variety of audio platforms and are happy to work with others who have quality audio content.
Around this time my dad's producer-worship leader-musician friends were ministering to our family. We spent five months in Texas caring for my dad and, ultimately, going through his things and such.
They too have a heart for sharing Jesus, Lord and Savior, with others- inviting people to respond in faith to the forgiveness He offers through the Cross. Also, they happen to be professionally impressive.
So, it seemed that God was putting the pieces together and I needed to walk forward in obedience (instead of wallowing in grief).
Others have joined too- most notably I invited Jaque Jones, another Scripture Song musician whom I met indirectly through my dad.
So that's a bit about how the project came into being. Some of that is repeated elsewhere.
Here's more information about what the project actually is:

Scripture Songs- especially ones that focus on the gospel
Jesus Jingles- These focus on how good Jesus is, are memorable, and tell truths to toddlers.
More helpful songs- like "I Want To Pray"
Books and Excerpts from books- like Mikaela Vincent's "Listen To Me"
(Jesus) Chants
Poem(s)
Spanish
Biblical Languages (Greek and Hebrew)
A half hour Lullaby Loop

This is all available in two ways:

Digital download and Evangel Lamb

More about Evangel Lamb:

A hypoallergenic stuffed animal audio player with two levels of file navigation
Recharge for 8-12 hours of use
Squeeze the nose for the on/off/pause function
Squeeze the feet for the navigation and volume control
Detach the audio player before washing

Use a USB cable (included) to download even more content

This is important because most people who have new life in Christ began their faith journey during childhood.

Let's plant truth in the soil of their hearts early on.
Finally, here are the words to the commercial, reviews of Hope Tech Global, and more pictures. 😀
JESUS said Let the children come to me.
Like Andrew who led Peter to Christ, we want to introduce our little ones to our wonderful Savior. We have this precious window of time while they are still young to influence the way they think about God. Many people who name Christ as Lord began their faith journeys when they were children, so we give these little ones Bibles and other Christian books, art, and toys, trying to practice Deuteronomy 6 which instructs us about a lifestyle of discipleship.
Let's give these children resources that are designed to speak to their hearts about their Savior's great love for them.
From Theotots, TheoTunes! is packed with truth, including a wide variety of catchy Scripture songs, Rhymes, toddler-sized Bible stories and more. This hour plus of original Christian audio content is a dream come true for those who are part of the project.
Evangel Lamb is a perfect, adorable platform for this spiritually rich content. Squeeze its nose for the on/off/pause function. Squeeze its feet for two levels of file navigation and volume control. Recharge the battery for 8-12 hours of use, and wash after detaching the audio player. You can EVEN download more content onto Evangel Lamb.
Invest in these little ones and their eternal relationship with the one who paid for sin and rose again.
Pray for abiding fruit from TheoTunes! on Evangel Lamb.
Rave Reviews of Hope Tech Global
"Quite exemplary especially the after-sale services that include training at no extra cost" - Benard Okoth, Coordinator, Eastern Africa Hub, Faith Comes by Hearing (www.faithcomesbyhearing.com)
As  an independent distributor of Hope Tech Global products for our  ministries, we have found them to be highly professional, excellent  communicators and their products innovative and rugged.  Their eager ear  to listen to, and adapt to our feedback has made us feel a part of  their team. Top shelf HTG!  Clive Gray - St Louis. Thecahayafoundation.org
"Excellent products and services" - Bernard Lubbe, CRU (www.cru.org)
"Great products!" - Maggie Carey, YWAM (www.ywam.org)
"Grade  A service. Appreciated so much your prompt response to questions. Also  your willingness to load our audio, and accommodate special requests.  Thank you for your service" - Roger Green, Summer Institute of Language (www.sil.org)
"We  were very impressed with the quality of your products and the level of  care and kindness toward us and the Media 4 Movements Initiative. The  professional and godly attitude that we witnessed throughout the process  of working with Hope Tech Global makes us confident of God's continued blessings on your organization" - Calvin Conkey, founder of Create International (www.createinternational.com)
"We love you all at HTG, and I would never give you any score below an EXCELLENT!" - Christopher Weise, Production Manager, Digital Bible Society (www.dbs.org)
"We are very satisfied with HTG. Quality, shipments and communication are good." - Matthew Schmidtbauer, President/CEO of Squishy Circuits Store, MN (www.SquishyCircuitsStore.com)
"Customer service is very good" - Susan Bates, founder of YourWorkingCopy (www.yourworkingcopy.org)
"We are satisfied with everything" - Luke Samoff, Wycliffe Bible Translators (www.wycliffe.org)
"HTG has been doing excellent work with engineering" - Chris Vollo, Renew World Outreach (www.renewoutreach.org)